"Yamamoto Strawberry Farm"
activity_en, cuisine_en / yamamoto_town_en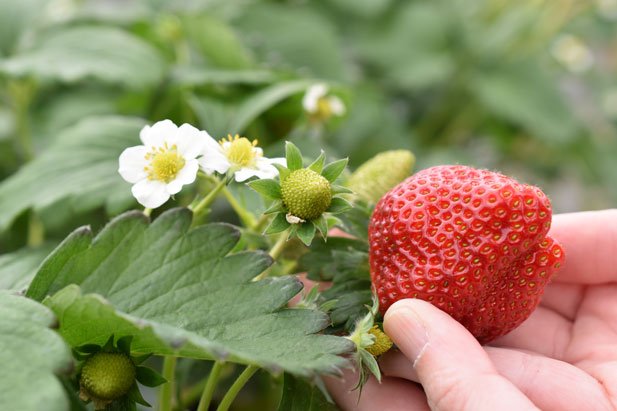 "The biggest strawberry farm in Tohoku where you can experience "Strawberry Growing"
"Yamamoto Strawberry Farm is the largest strawberry farm in Tohoku! At Yamamoto Strawberry Farm you can experience not only the classic strawberry picking but also the strawberry sweets are enjoyed at the café " Berry Very Labo " built inside, as well as factory tours of strawberry wines and Baumkuchen, etc! It is a spot where you can experience the strawberry growing! ■ Strawberry hunting season: From early December until the beginning of June ※ Schedule for starting strawberry hunting will change every year, so please see HP for details. "
〒989-2201Yamaderaji Inasumi 60, Watarigun, Miyagi

10:00~15:00

1,500 yen-2000 yen
12/15~06/15

"None (period from December to June)"

有り

"Local cash payment"