"Natori Yuriage morning market"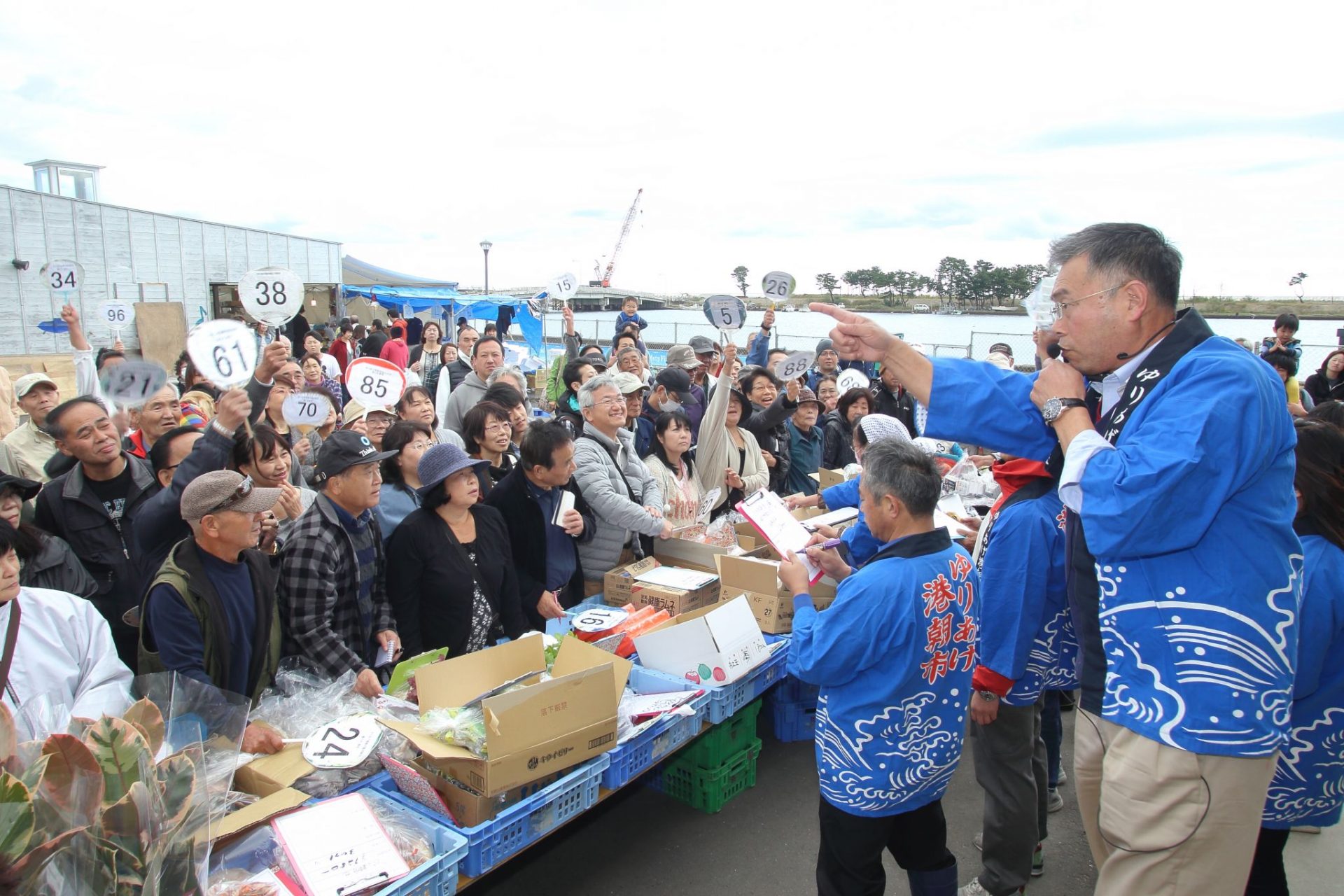 "Market where fresh seafood is sold every Sunday"
"Yuriage Morning Market is a market where fresh seafood has been being sold since 30 years ago held every Sunday, once stopped due to the damage caused by the tsunami, but now it is continuing its business and operating about 50 stores We have various meals. Especially recommendation is "Turtle Edge Grill" cooked from the seafood you bought at this place! We recommend not only seafood, but also local delicious fruits that sell to the market. In addition to BBQ, you can listen to experiences of the tsunami victims, or participate in Japan-specific auctions called "nursing"
〒5 Chome-23-20 Yuriage, Natori-shi, Miyagi-ken 981-1213

6:00am~13:00

1000yen-2000yen
0101~1231

"Only open on Sundays and public holidays"

有り

Cash

-