Marumori walk rally
event_fes_en / marumori_town_en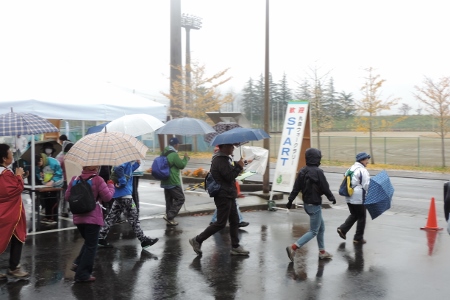 You can enjoy the Marumori walk rally even if you only do a portion of it.
All participants of the rally will be given Onigiri (Rice balls) and Tonjiru (Pork Miso Soup) this year as well. Please come and visit Marumori's walk rally which you can enjoy even if you only do a portion.

(photo by : http://marumori.jp/blog/2015110920153/)
〒981-2116Fudo, Marumori, Igu District, Miyagi Prefecture 981-2116 Around Fudo park

(1)10 minutes by bus from Marumori Station Abukuma Express (Or 10 minutes by Taxi)
(2)40 minutes by car from Tōhoku Expressway Shiroishi Interchange

【Full Working Hours】10:00~

500 Yen, children under 3 go free.
1112~1112

有り

Cash,Other  When reserving, please pay directly to the Marumori Lifetime Education Division, if you are a long distance away, we will send you a receipt with request of payment.

022-472-3043