Kokuei Michinokumorinokohan Park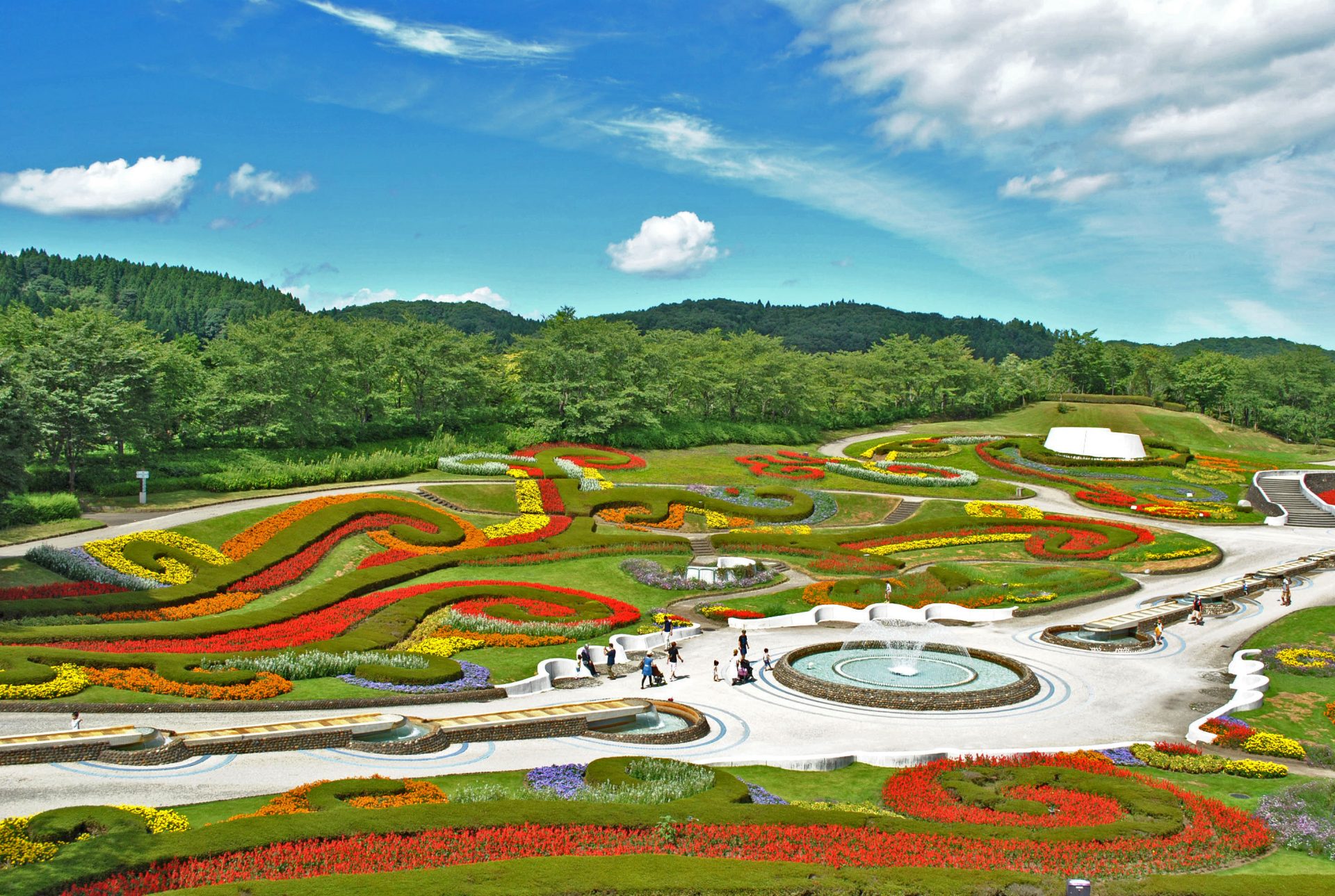 Kokuei Michinokumorinokohan Park
Kokuei Michinokumorinokohan Park is on the bank of Kamafusa Lake, and in that scenic area is Tohoku's largest park.
You can enjoy the park in all four seasons.
In the 55th year of the showa era, the entire country came together to start making a dam, After completing "Kamafusa Kohan Park" in the Miyagi Prefecture, there were multiple institutions created for things such as water and such, this new, healthy place full fo water and green was loves by a lot of people and soon became "Kamafusa Kohan Park", furthermore, it became one of the first parks in Tohoku to be run nationwide, "Kokuei Michinokumorinokohan Park" was partly opened in the first Heisei era year, in the 17th heisei year the southern section, 23rd the northern section, and in the 26th year the final area was completed and opened to the entire nation. "Michinoku Park" has received so much love from its visitors and has had over 700,000 customers, its one of the biggest players in tourism for Tohoku and received 1.5 million people in the 28th heisei year.
〒Nihonmatsu-53 Ono, Kawasaki-machi, Shibata-gun, Miyagi-ken 989-1505

Spring 3/1~ 6/30 9:30~17:00 Summer 7/1~ 8/31 9:30~18:00 Autumn 9/1~10/31 9:30~17:00 Winter 11/1~February 9:30~16:00

■Entrance Fee Adult(Over 15 years old)  410 Yen  Children (Elementary and Middle School students)    80 Yen Silver (Over 65 years old)  210 Yen■Parking Fee・Large bus (30 people or more) 1,030 Yen・Normal cars 310 Yen・Bikes 100 Yen If the driver has a disability pass then parking will be free. Rental Boat (30 minutes)■Rental Row Boat 370 Yen Cycle boat 730 Yen Dinosaur Boat(Pedal) 930 Yen → The boats are in the furthest point from the entrance.
0102~1230

■Holidays Every Tuesday(If Tuesday is a holiday then the next wednesday)■New Years Period 12/31・1/1■No set dates 4/1~June's second Sunday ,July's 3rd monday ~10/31

有り

Cash Only

0224-84-5992