WATALIS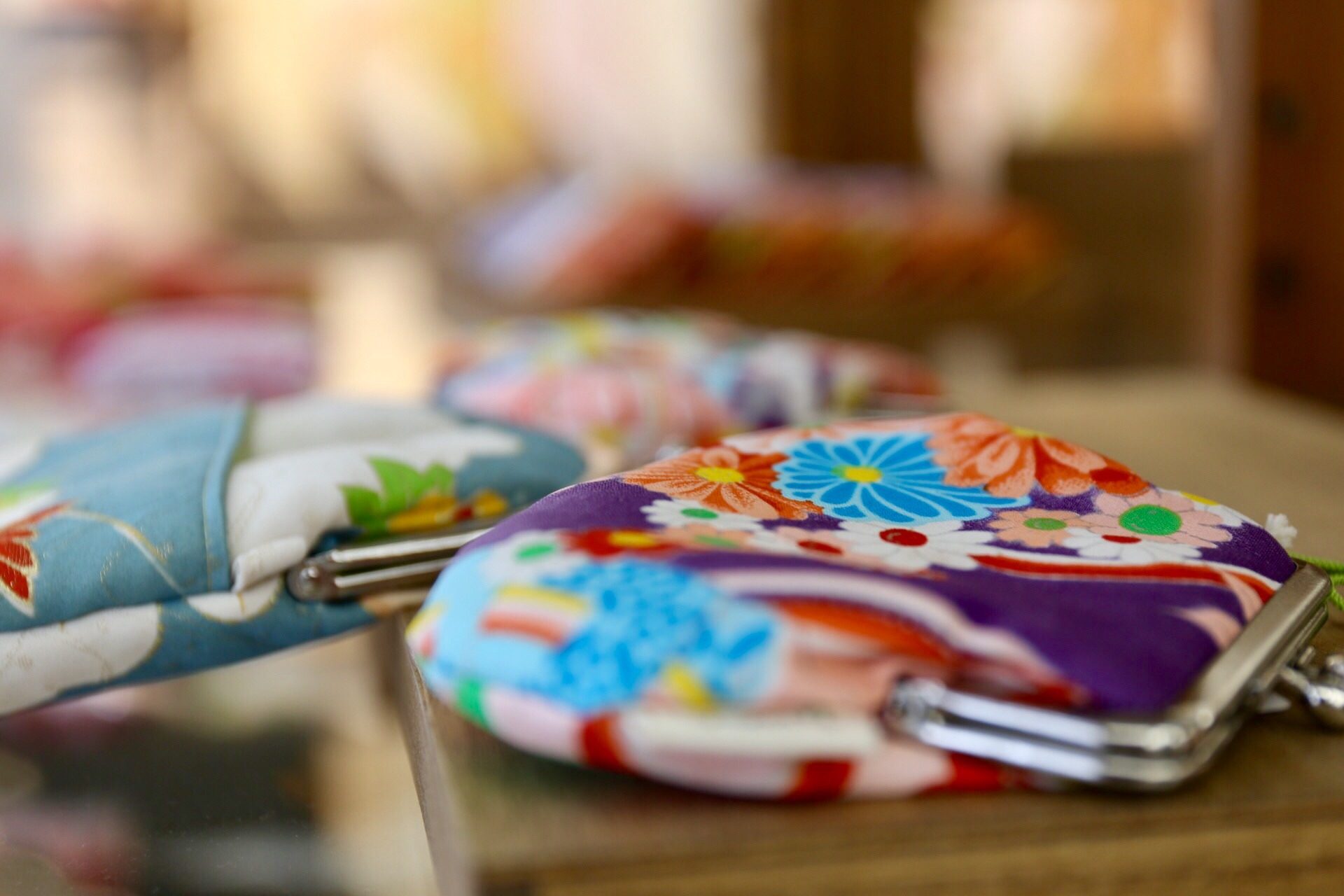 "Making small accessories of ONLY ONE using unique kimonos selected among thousands of pieces"
"To create memories of your trip to Japan, you can bring home "Japanese beauty the only one in the world" as a souvenir. You can also buy some beautiful miscellaneous goods using kimono which are shown in the experience corner. ※ The product of WATALIS (FUGURO: pouch) is handed over from Miyagi prefecture governor to Taiwanese president as gift. It is one of the souvenirs representing Miyagi Prefecture. * On August 23, 2016, it was handed over to Taiwan President Tsai Ing Wen from Miyagi Prefecture Governot Yoshihiro Murai during a courtesy call held together with "Taiwan-Japan Tohoku Exchange Roundtable Meeting".
(Photo credit: Miyagi Prefecture)
After studying "Regeneration culture inherited in Japan", "Current state of clothing recycling", "Auspicious omens motif in kimono cloth", we will do "tin badge" using kimono cloth. After enjoying the production experience, please enjoy your favorite drink and baked goods from the cafe menu. "
〒989-2351"Nakamachi 22, Watari-cho, Watari-gun, Miyagi

"Experience 10: 00/13: 00/15: 00 (Cafe in Experience corner is opened from 10:00 to 16:00)"

2000yen-3000yen
01/01~12/31

"Saturdays, Sundays, and national holidays"

有り

"Local cash payment"