Shiorishi Castle Sakura Festival
event_fes_en / shiroishi_city_en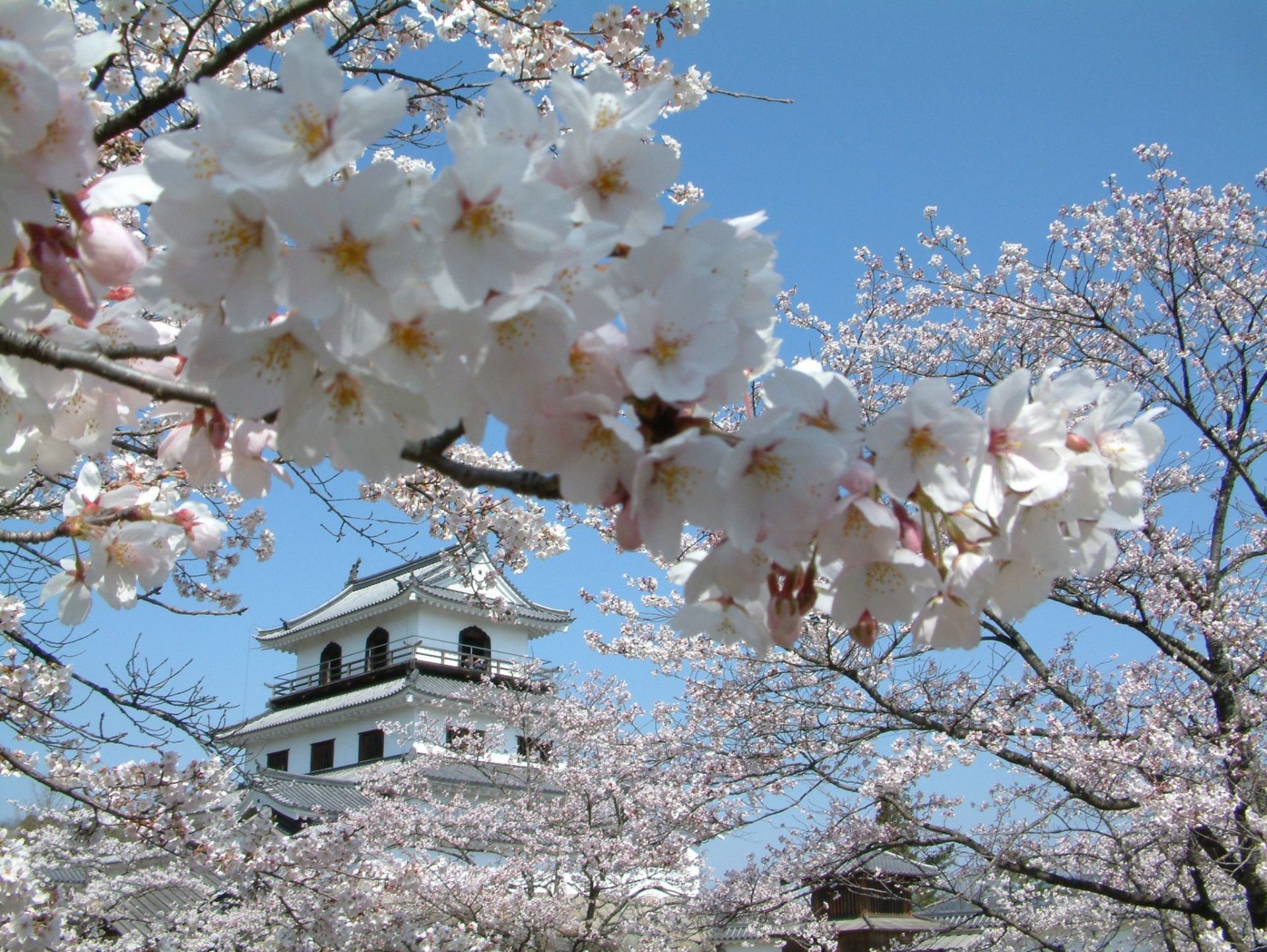 Shiroishi Castle
Shiroishi castle (Other name: masaoka castle) is in the center of Shiroishi city (Masaoka park)and is a mountain castle. It is a strategic point in the south of the sendai region, and after the sekigahara fight, it continued to be that for 260 years until the meiji restoration occurred, where it then became the residence of the date families senior chairman and fuedal lord Katakura Kojuro. It was once demolished in the 7th year of the meiji era, however, after Katakura Kojuro removed his name from the date family, he worked to restore the historical castle with devotion.
History Protection Museum
The Shiroishi castle museum is inside of the Masaoka park, and has 2 floors. On the first you have things such as a ticket window, local products and souvenirs, restaurants and such, whilst on the second floor there are exhibition rooms as well as Katakura Yurie's armor, sword and matchlock. Furthermore, on the 3rd floor there is a 200 inch 3D high vision screen that is currently showing 2 different movies.
Samurai Residence
"Miyagi Prefecture
This ushirouji, which was built by the former kozeki family, is in the outermost region of Shiroshi's northern castle, even now it is a quiet and relaxing housing district. In the eastern residence in 1761, the shiroshi castles ""Ozeki Uemon"" is there. A medium-sized clan resided here in the past, the Ozeki family had a luxurious house, there is a cool and clean water current running on both sides, is it visually stunning. In 1992, the door, main building and wall was gifted to Shiroishi city where they repaired it fully.
"
〒Masuoka park, shiroishi castle, Shiroishi, Miyagi Prefecture

"Train・When using Shinkansen
Tohoku main like Shiroishi Zao Station distance is 5 minutes, walking is 10 minutes.
If using a car
Tōhoku Expressway Shiroishi Interchange distance is 10 minutes "

April~October9:00~17:00 November~March9:00~16:00

"General300 Yen(240 Yen),Ele/Mid/Highschool Student 150 Yen(120 Yen),Infants go free
0411~1110

December 28~December 31

無し

Cash