First glance Senbonzakura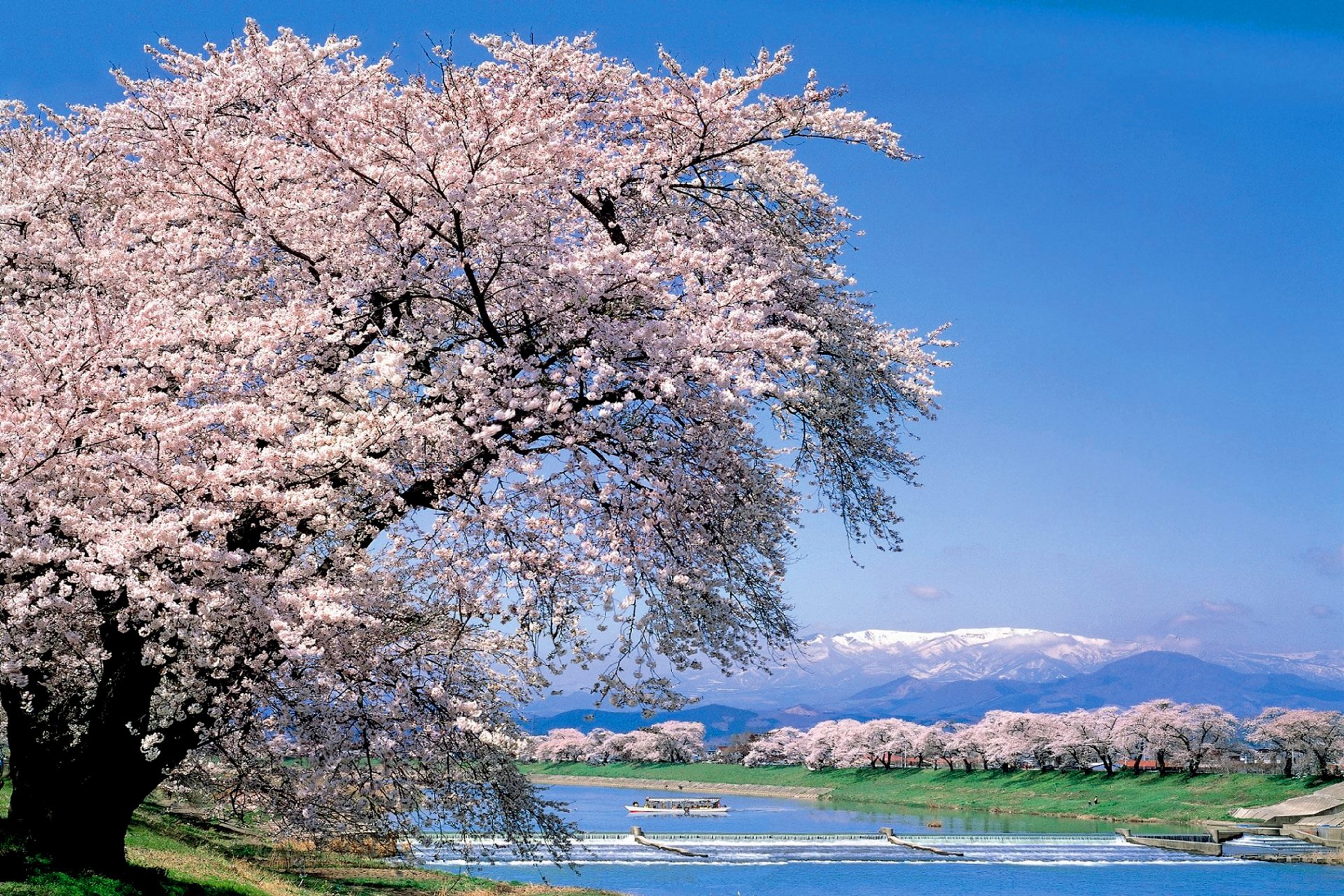 First glance Senbonzakura
On both sides of the Shiroishi river flowing through the center of Ogawara, over about 5 miles (8 km) to the downstream of Shibata-machi, continuous with 1,200 cherry trees such as the Yoshino cherry tree, "First glance Senbonzakura" (thousands of cherry trees) has been called, as the attractions of the country's one of the best cherry and many cherry-blossom viewers visit from home and abroad.
This "First glance Senbonzakura" was donated and planted by Mr. Kajiro Takayama, a businessman from Ogawara Town in Taisho 12 and Showa 2 years. Cherry blossom trees of the large tree of Yoshino cherry tree, which does not see examples nationwide, was selected as the "land of 100 cherry blossoms in Sakura" by the Japanese cherry blossom party in 1990 (public goods).
Cherry blossoms in full bloom spread out in front of the eyes, against the backdrop of the Zao fierce peak where snowfalls are coming. Please come to Ogawaramachi "First glance Senbonzakura".
CAT2017_ CREATIVITY AWARD TOHOKU 2017
〒989-1200Ogawara-machi, Shibata-gun

JR大河原駅から徒歩5分
0401~0416

有り