Hotel Zao Metsu
accommodation_en / zao_town_en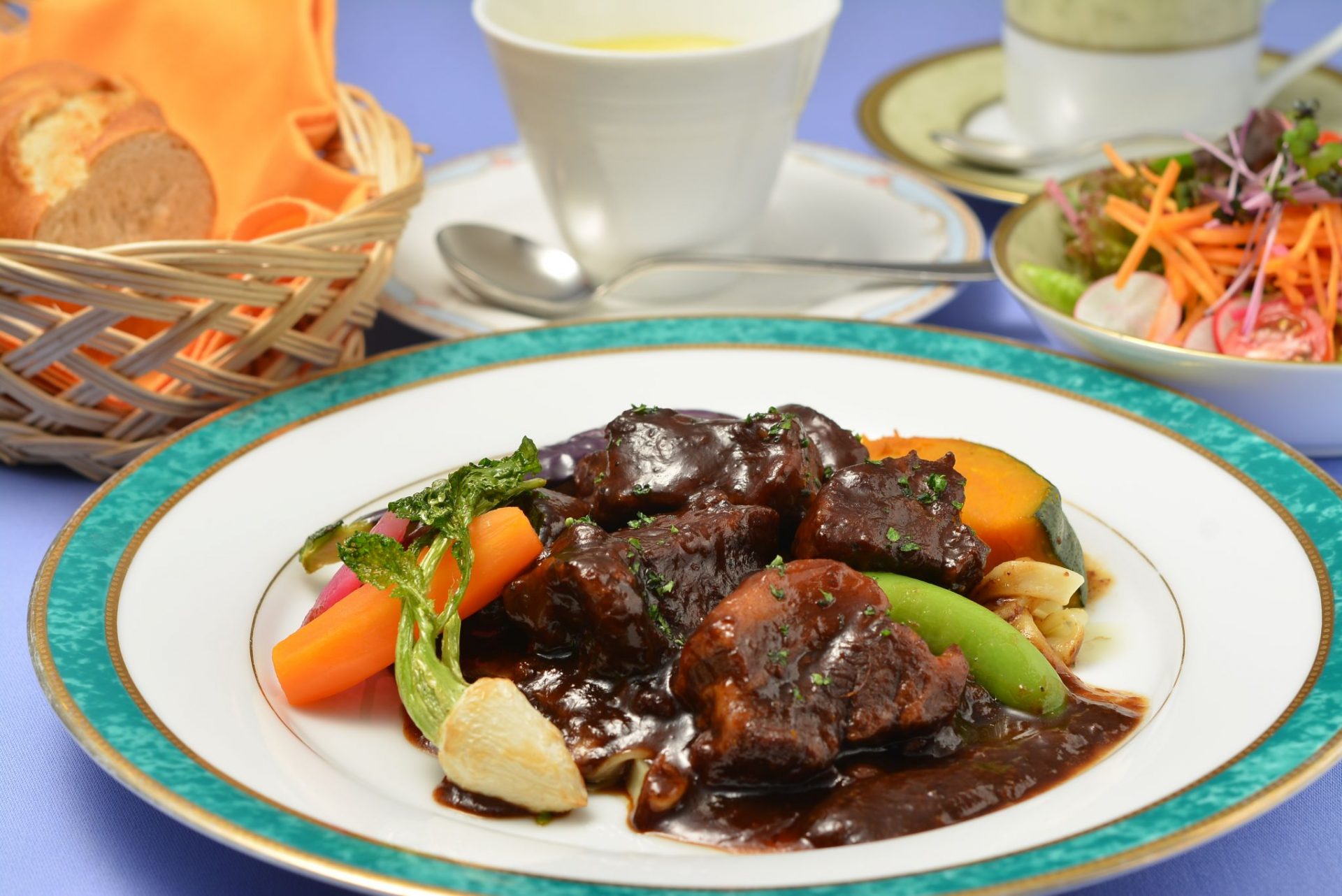 Obsession with the source
"~An open air bath surrounded in green No weariness from being in the bath too long and very good for your skin~

At our hotel, we are cleaning the hot springs thoroughly every single day, we don't add any extra water or heat, we only put the water from the source into the bath.

Spring Quality Hypotonic Alkali Spring
Sodium・Chloride
Sulfate Spring
Wound treating, skin diseases, burns etc.

Open air bath
A luxurious open air bath surrounding by green
Sink into the water, look up to the blue sky with the trees almost like a frame to a picture・They will cut through the starry sky An open air bath where you can see into the vast, starry sky
Parasol・Conceal hats are being prepared, so even if its really hot, raining or snowing, you can use our hot springs.

※If there aren't many customers you can reserve the items."
Real French
"Real French dining with everything handmade including the sauce.

Our hotel is serving real French meals at night ,the sauce, dressing, jam, pickles, yoghurt, desert, everything is made by hand at the hotel and we don't have a single compromise.

The meat we use is Yamagata beef and French chickens raised locally in Zao, as well as duck and fish that have been fished from the sanriku cost. All of the vegetables are also locally grown, and they are being delivered to the hotel, things such as wasabi, watercress, and parsley, are readied every morning during spring and can be prepared in mere minutes.

During spring we borrow the nearby farmland and use safe farming methods to grow our vegetables and such which we then serve to our customers. We have things such as stemless spinach as well as apples, carrots and other vegetables that don't go black even if we peel the skin off. We wanted to bring out the life in salad and offer that to our customers."
〒989-0916Uwanohara-3-148 Tōgattaonsen, Zaō-machi, Katta-gun, Miyagi-ken 989-0916

"For cars
(From Tokyo)
UrawaI C=<Tōhoku Expressway :3 hours>=Shiroishi I C=<National expressway 4>=Zaō-machi miya=<Prefectural road 12>=Togattaonsen
UrawaI C=<Tōhoku Expressway :3 hours 10minutes >=Murata I C=<Prefectural road 25>=Zaō-machi enda=<Prefectural road 12>=Togattaonsen
(From Sendai)
Sendai Miyagi I C=<Tōhoku Expressway :20minutes >=Murata I C=<Prefectural road 25>=Zaō-machi enda=<Prefectural road 12>=Togattaonsen

Train
When using the Tohoku shinkansen
Tokyo Station=Shiroishi Zao Station (2:00 hours and 12minutes ),use the Miyagi Public bus from Shiroishi Zao Station 50minutes ,Sando Entrnace Bus Stop After getting off it takes 10minutes
If using the direct bus
Go to the eastern Carpark for sightseeing in Sendai station and you leave from 13:00."

Check-in 15:00Check-out 11:00

Weekdays 15000 Yen, Weekends and Holidays +2000
No Fixed Holidays

有り

Cash

022-434-4142