Samuzarashisobamatsuri
cuisine_en, event_fes_en / kawasaki_town_en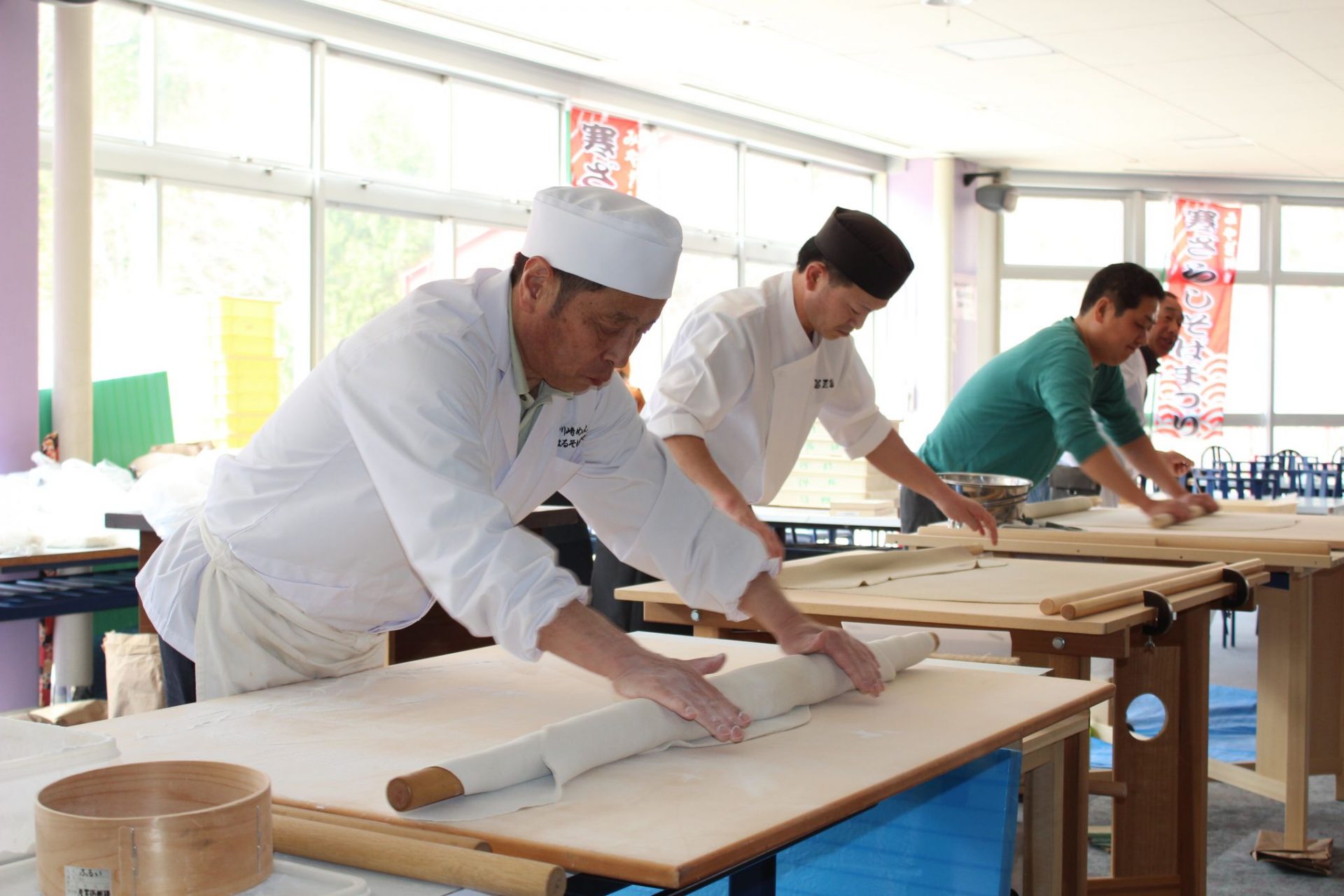 You can eat delicious soba and collect stamps
If you eat some soba you can take part in the stamp rally, so please go ahead and try some kanzarashi soba. The way our Kawasaki kanzarashi soba is made is different to all the rest, and is wetted in the river making it sweet and delicious. Please everyone, come and eat our soba!
〒989-1502Inosawa-3-10 Imashuku, Kawasaki-machi, Shibata-gun, Miyagi-ken 989-1502

40 minutes from Sendai Sendai South Interchange→【Tōhoku Expressway ・Yamagata Expressway 35k】→Sasadani Interchange→National highway number 286

【Full Working Hours】10:30~14:30

Food 1000 Yen~ ※For people who payed for food, they can eat stamp free.